In order to help them to improve the user experience of their website, first thing we need to define the problem, here is how I discover the current problems, business and users' needs through the research process: 
 Preview their current website.
 Prepare an interview questions list.
Conducted stakeholder interviews.
Created the project framework after meeting with the product manager.
Clarify project goals with the client.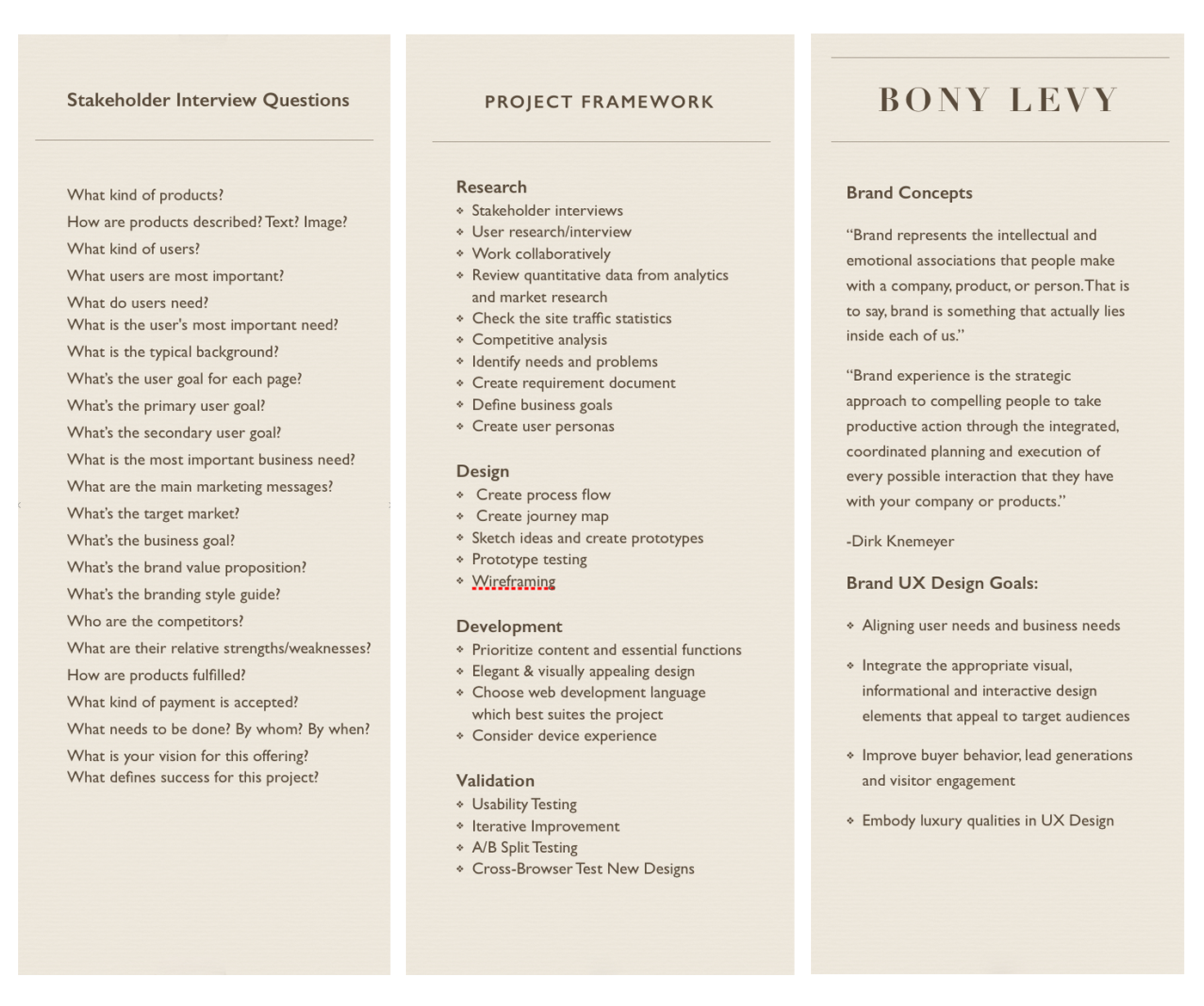 Persona: 

With the info from the company about their target users, I also did user research, market research, competitor analysis and created the persona to represent their user demographics and groups, which helps me a lot to focus on their target users and design accordingly to their needs.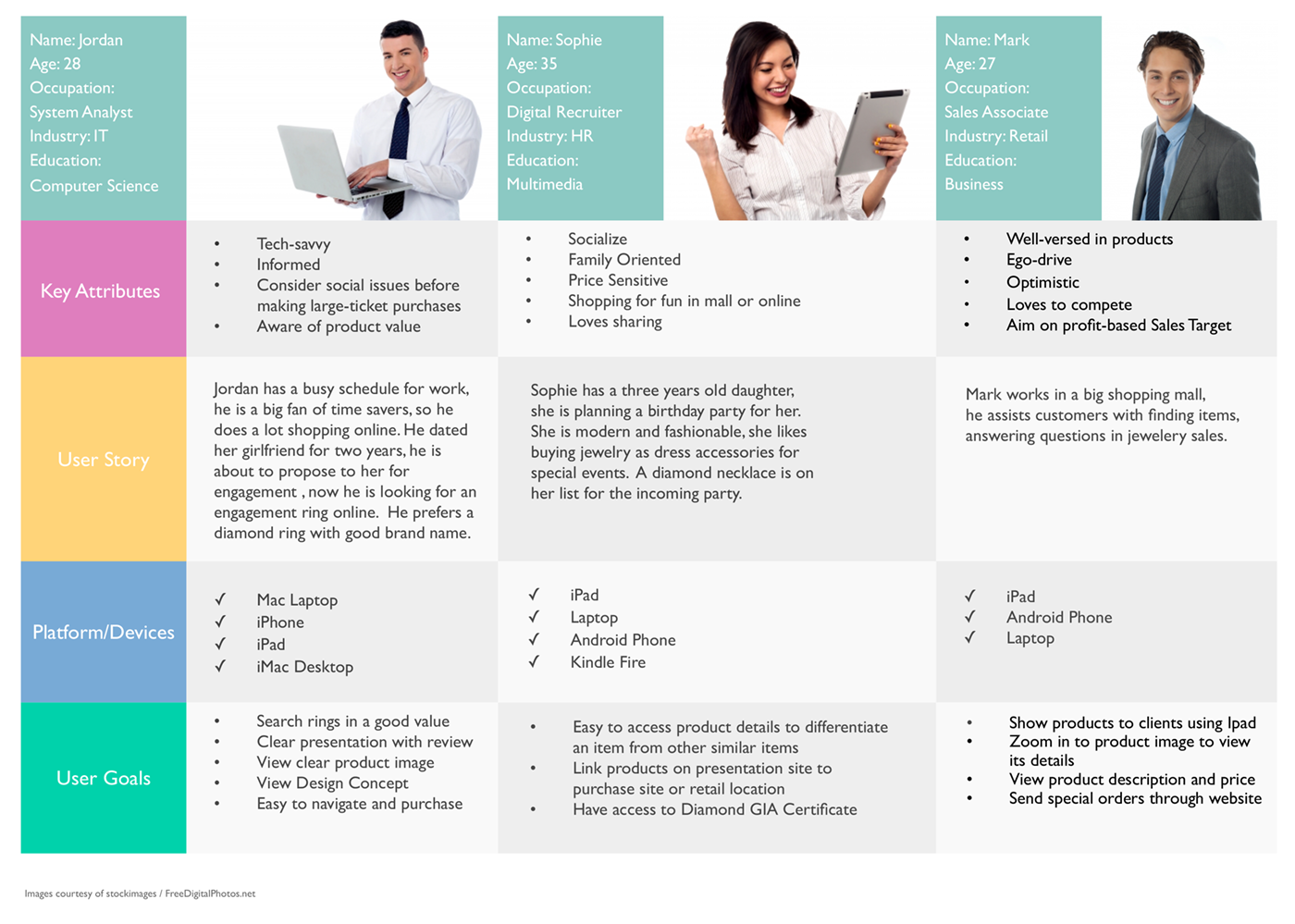 In order to improve user experience, I need to identify the current problems of the site and users' needs, so I selected ten users, seven users did face to face testing, three users are from peek.usertesting.com which is quite helpful for me to understand users' needs, their frustrations of using this website, what needs to improve. The following recorded videos are from peek.usertesting.com.
Usability testing questions: 

What is your first impression of the site? 
What is this site for?
What is the first thing you would like to do on this site? Please go ahead and try to do it now, please describe your experience.
What stood out to you on this website? 
What, if anything, frustrated you about this website? Please summarize your thoughts regarding this website.  
Base on the research, stakeholder interviews and usability testing, I found there are a few problems need to solve about this website. With all those problems in mind, I want to find the best design solutions to solve those problems. And I am also looking for what can be done to not only solve the problems, give users what they want, satisfy their needs, but also improve usability and user experiences in a higher level, to exceed users' expectation in every moment of their interactions with the website. During the design process, I went through persona development, creating site map and wireframes while collaborating with the product manager to get her feedbacks to refine the design in need. Also research was paralleled with my whole design process, whenever I need data to support my design direction, I would go back to research. 
Products are not well categorized, users have difficulties to sort through products to find what they want.
Group products in three main categories, engagement rings, wedding rings and Jewelry and display them as navigations to help users to find what they want easily. I created the following site map by OmniGraffle to show the re-designed web structure.
Lack of interaction feedbacks and product filtering feature. 
* Homepage banner images provide no feedbacks when users click on the image. Users want to see the product details when they click on a product image they like. 
* There are no filtering feature under product page, it's quite time consuming for users to sort through the products to locate favored ones.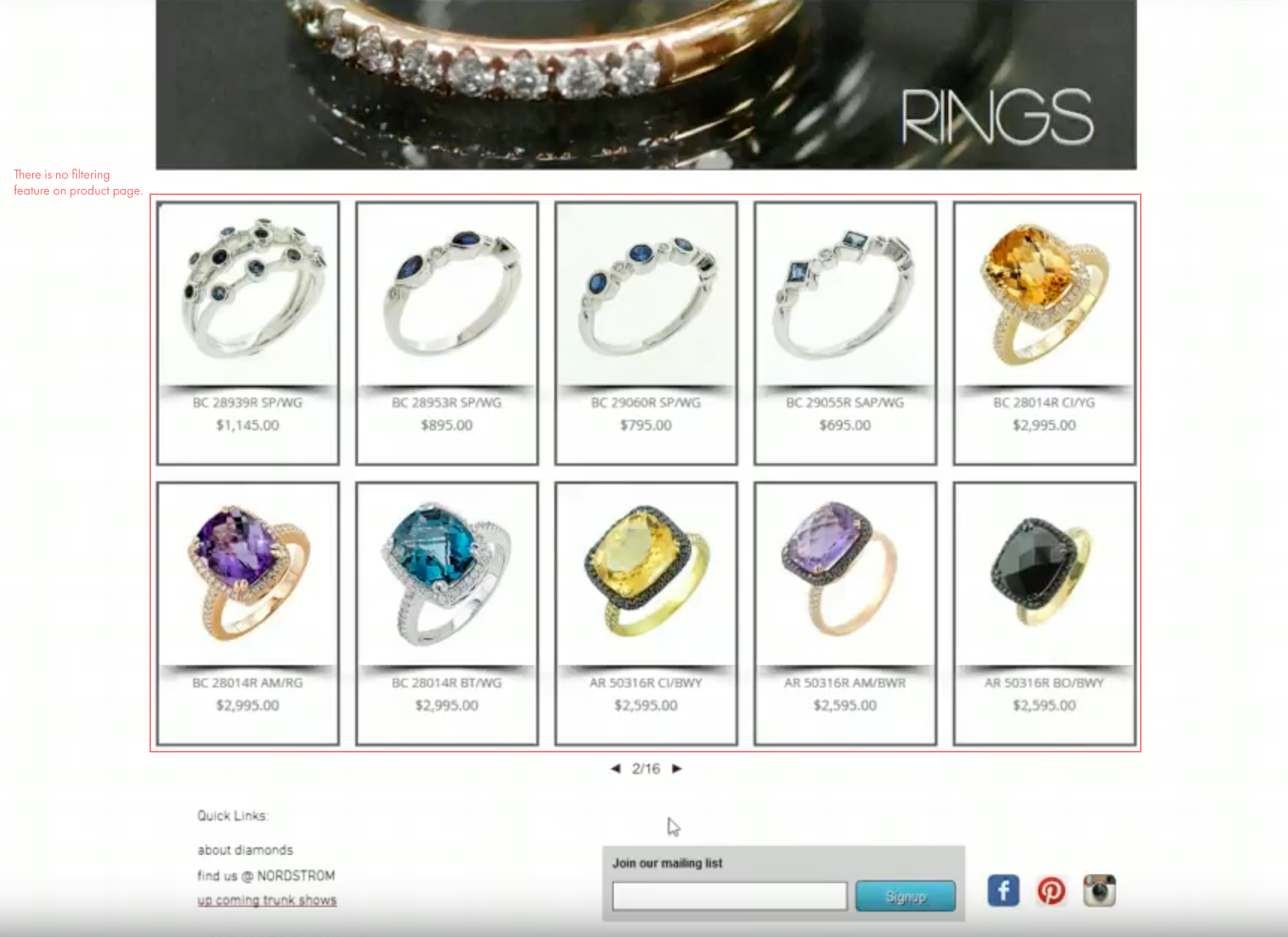 Adding filter function on product page by price, metal and style to help users locate their favored products efficiently.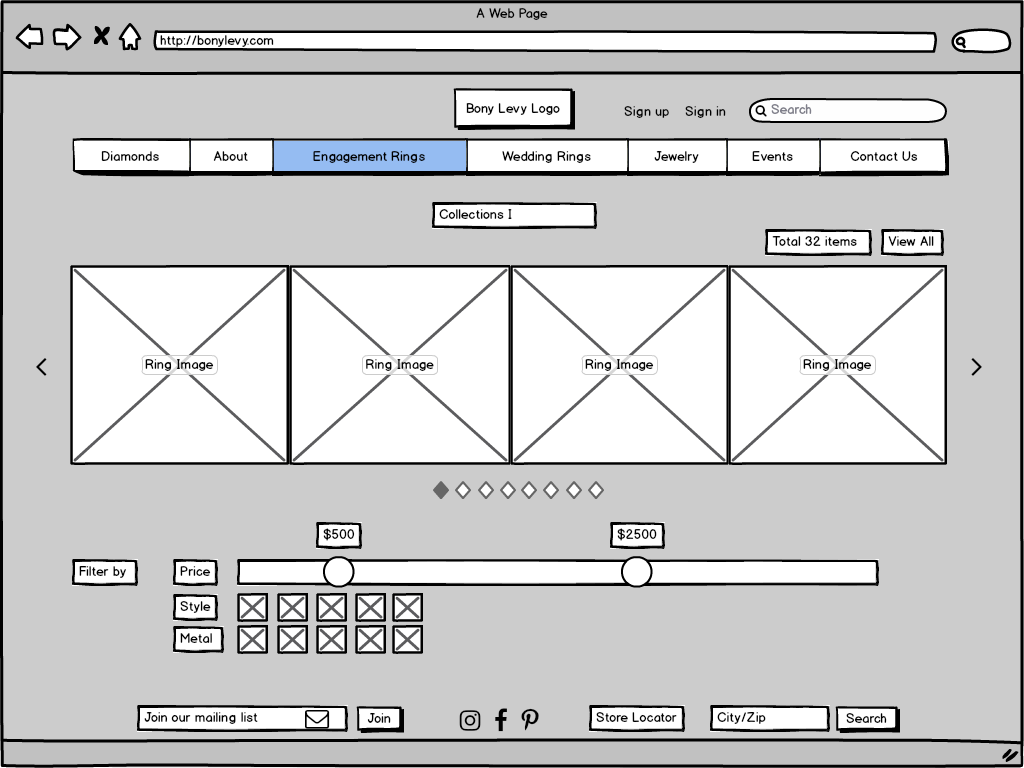 Product detail page is lack of information that users need to know. 
* Each product has a product number only. 
* Each product has a short description without details of product features
* When user clicks on the product, they don't  know weather they can purchase it on the site or not. There is no option for purchase or direction for where to buy it in store.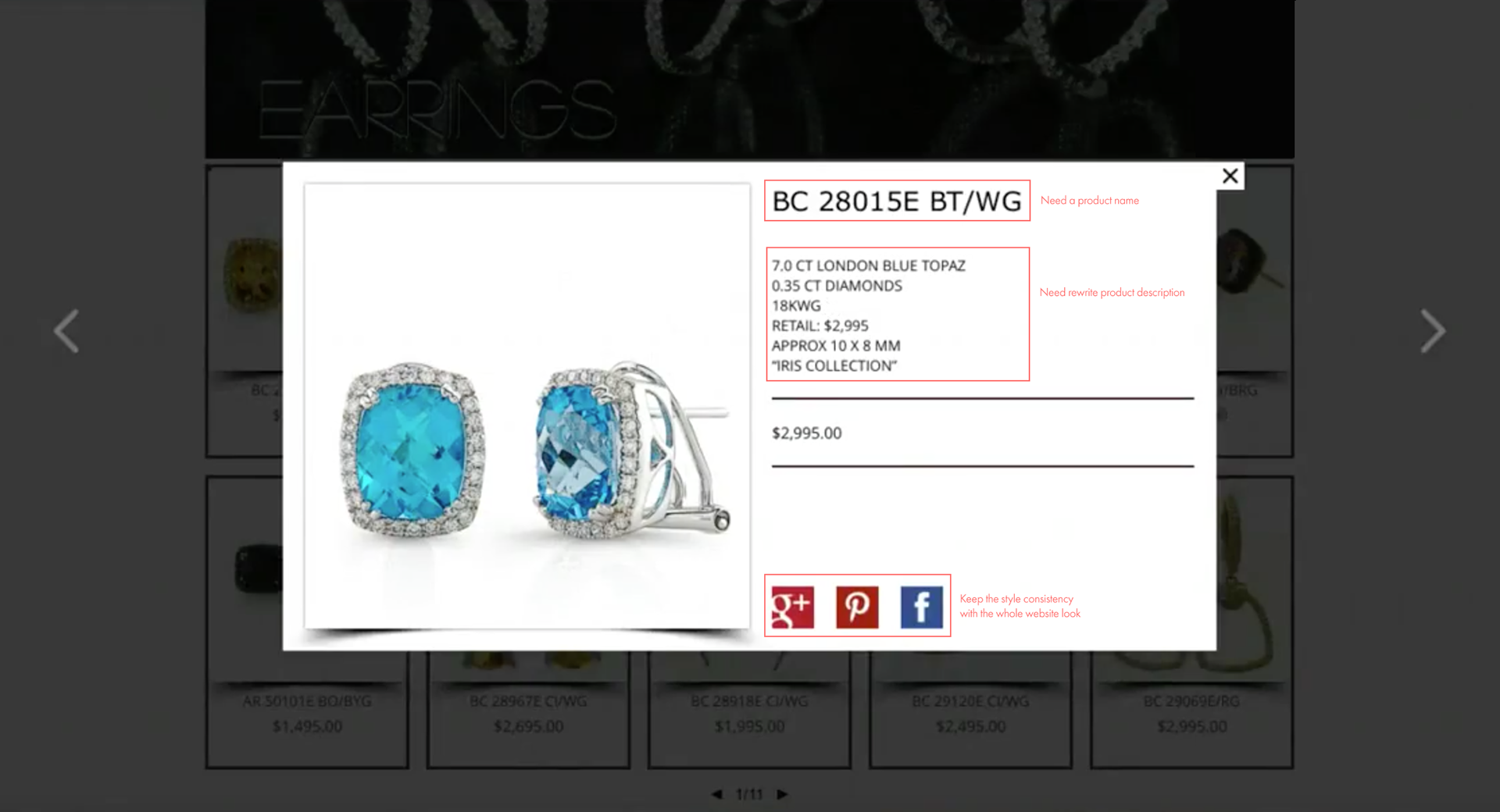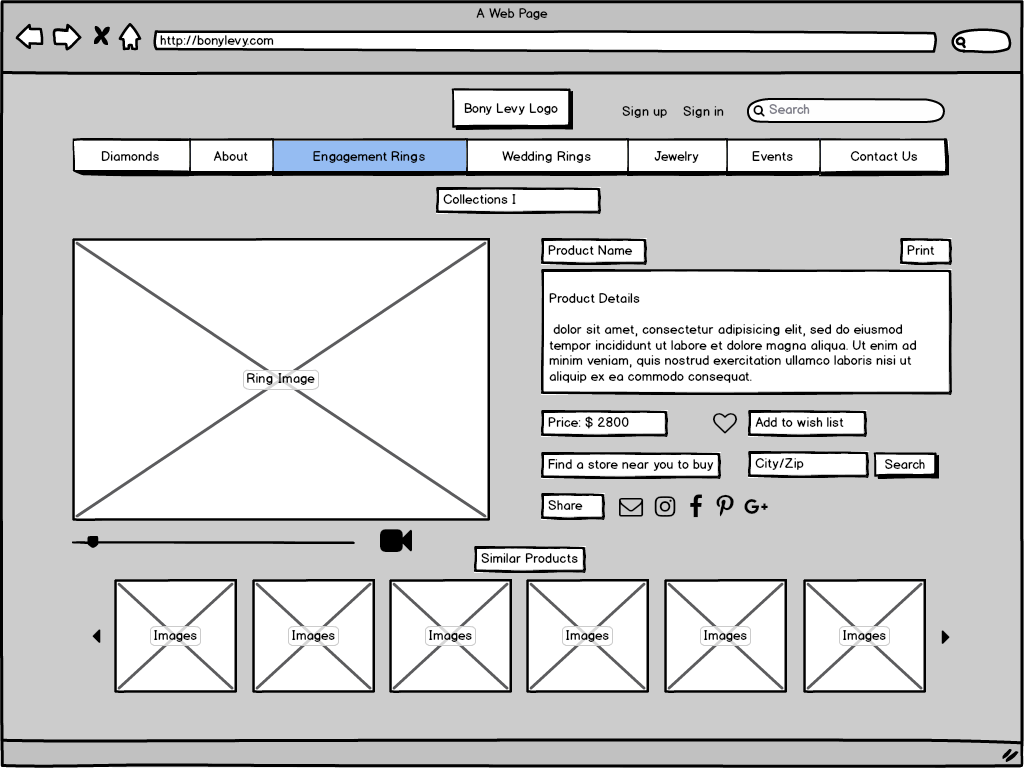 After customers find their favored product on the site, they have difficulties to locate the product in Nordstrom store, there is no connection between displayed products on the current site and actual products in Nordstrom stores.
On product detail page, add a store locator function, so that users can easily locate their chosen products in nearby Nordstrom store to purchase.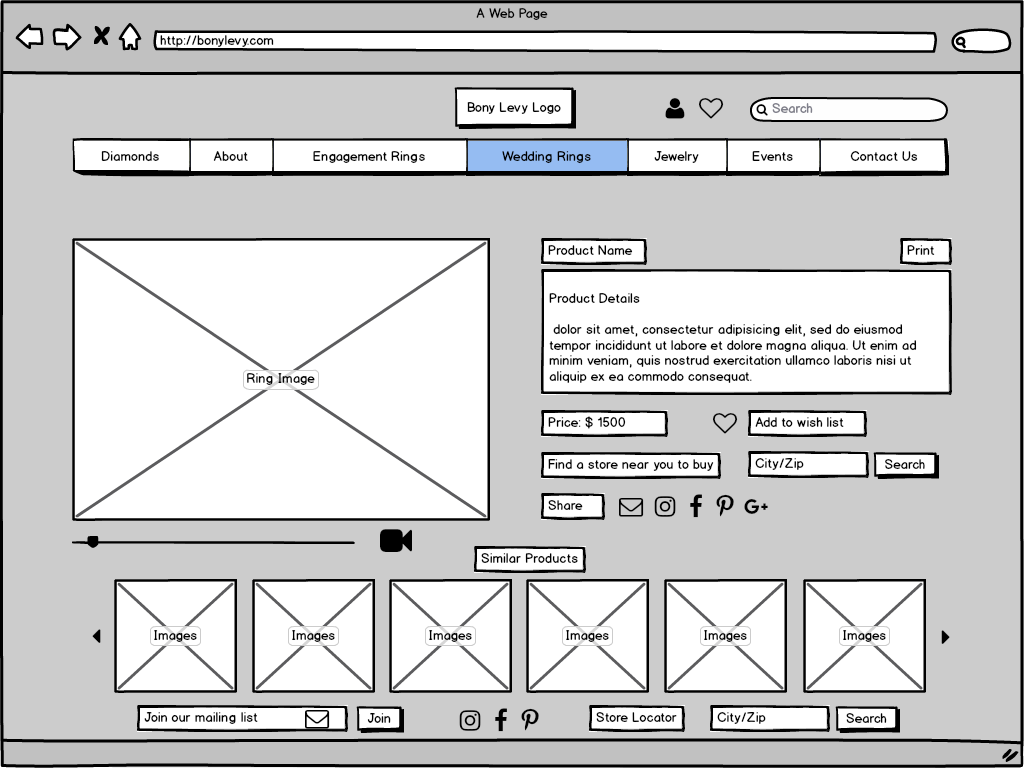 Gallery page is confusing, users are not sure what's it for. 
* Gallery page shows some product images, but it's not clear to users if they can buy these products or they are part of the products under the product page.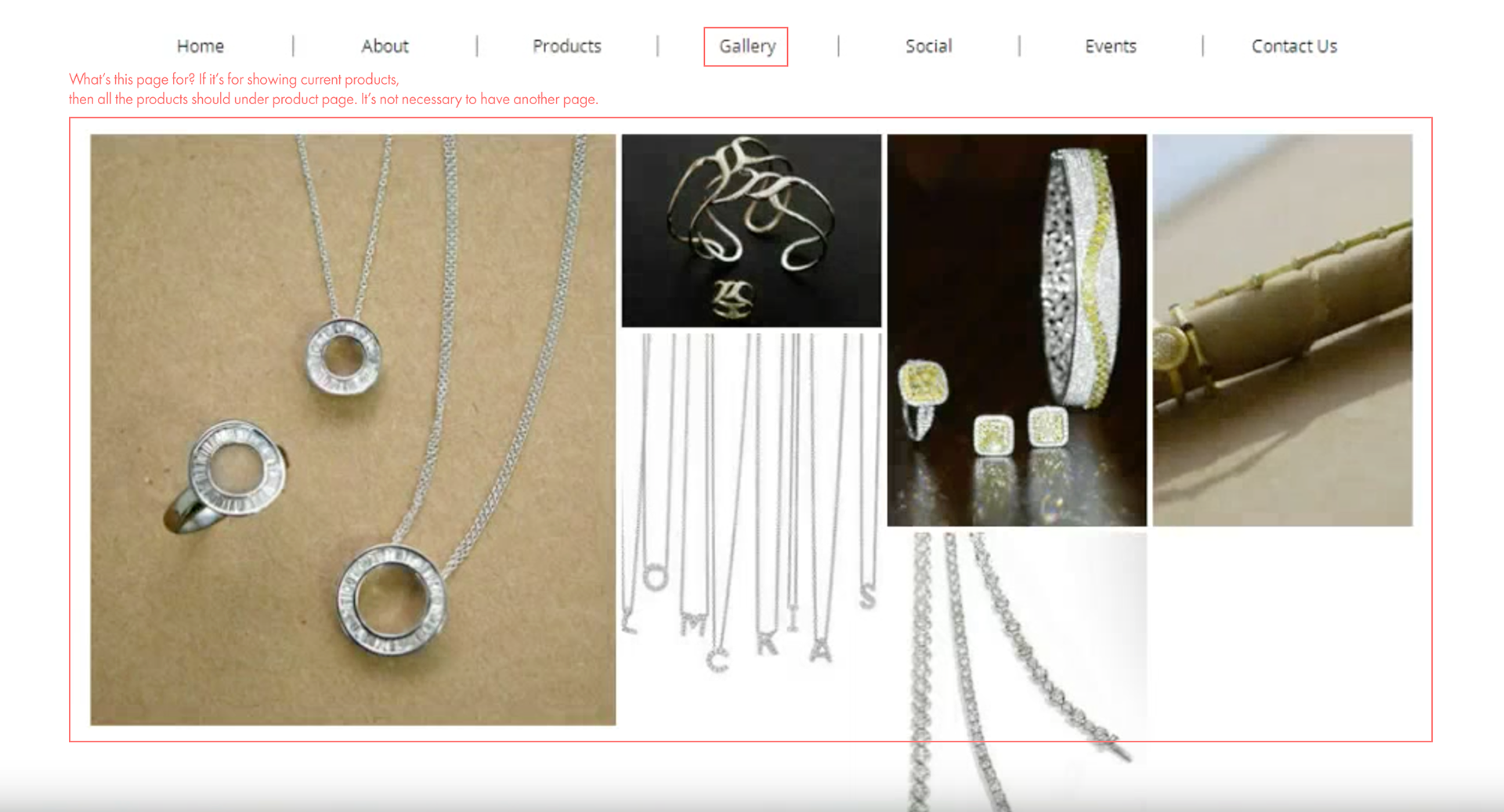 Remove Gallery page from navigations. All products have already categorized in three groups. 
The overall design of the website doesn't match with their high quality products.
* Company logo design looks 90s, it's outdated and looks fuzzy. Doesn't represent the company image well. 
* Social media icons are colorful, but the whole look of the website are clean, black and white style, they look out of place. 
* Homepage banner images are pixelated, not a good presentation of its high quality products.
* Homepage sign up box looks out of place, again the design doesn't match with its whole web design style.    
Bony Levy Diamond Jewelry company has over 15 years experience in creating handmade diamond jewelries. Their products exclusively sell in Nordstrom and their products represent traditional luxury with a contemporary twist. 
Their current products on Nordstrom website: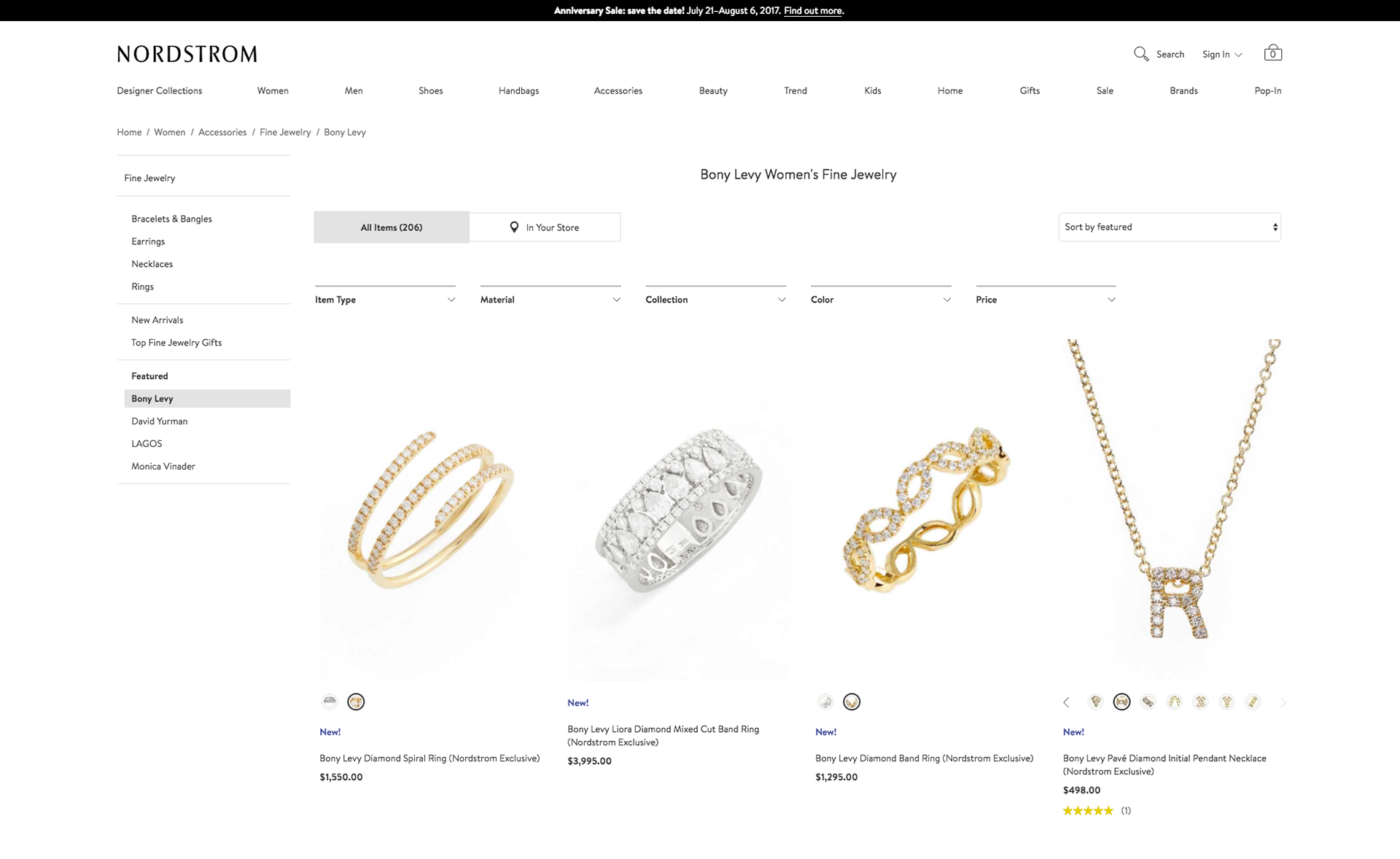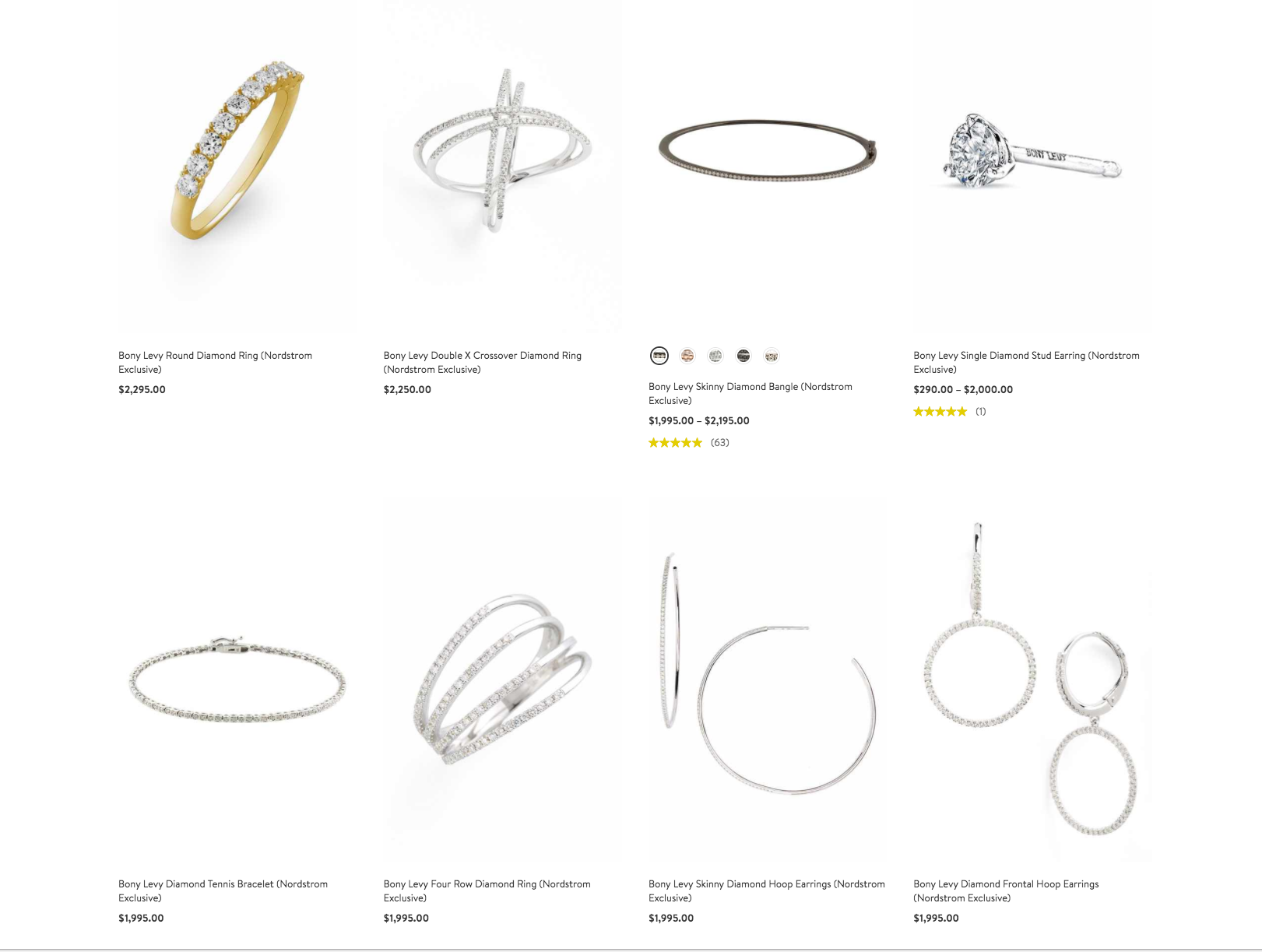 Bony Levy's current products on Nordstrom website. 
But their previous website design was dated and their products are not well presented.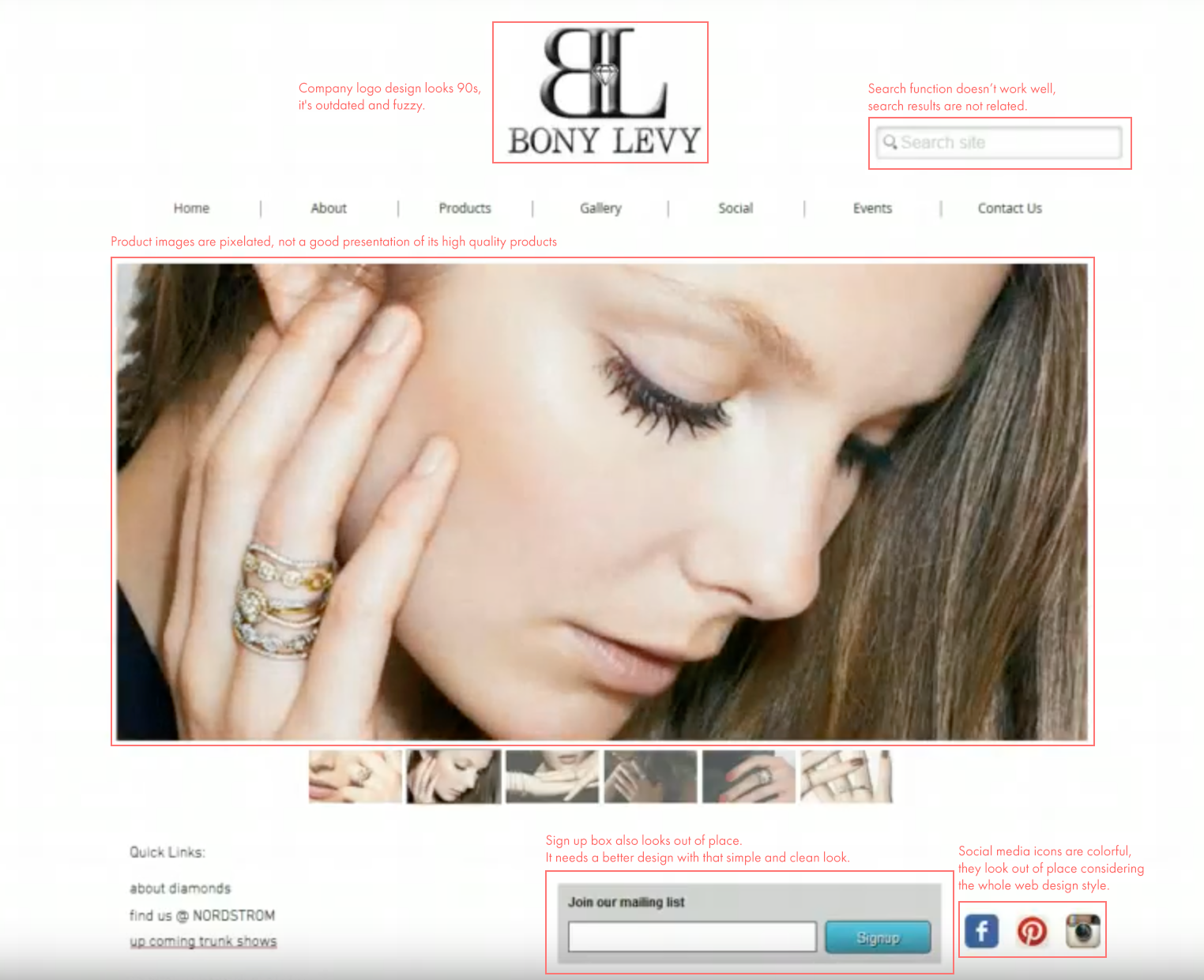 Bony Levy's previous website design
Redesign company logo, keep the website design style clean and simple. Restructure website contents as showing from the site map. Remove pixelated images and adding high quality product images. (This website visual design is in process.)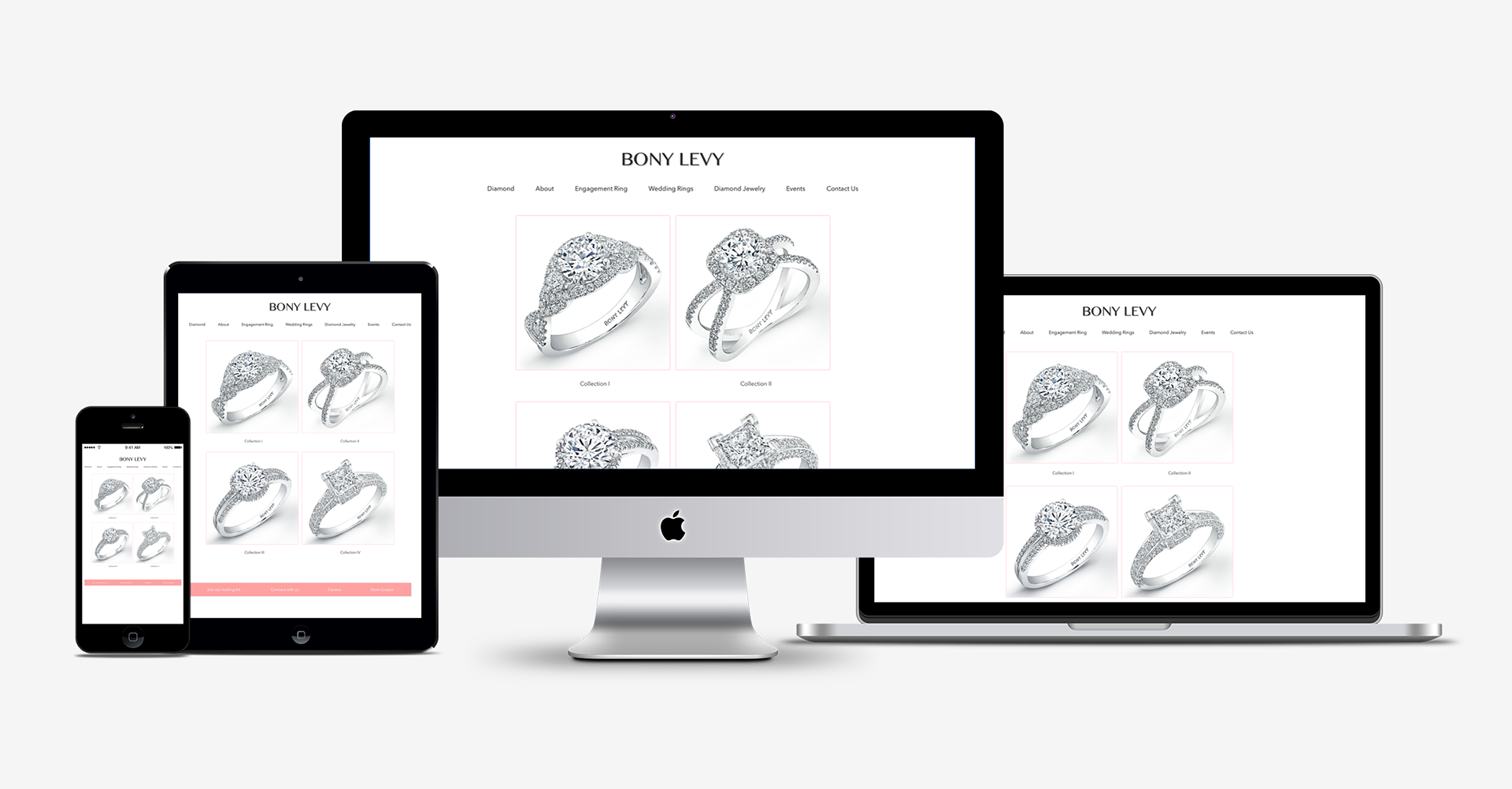 Website Redesign Wireframes