My role for this project:
eBay app users only get one time to choose whether or not to receive notifications, which is after they register a new account on the app. There are considerable customers using the app but not receiving push notifications. Without timely notifications, users lose auctions, miss the opportunity to make a purchase when item price dropped or ending soon. 
Increase eBay mobile notification opt-ins among the installed mobile app users to increase user engagement with eBay. Increase customer buying and auction success by providing customers timely notification. 
Users who are actively using the app and are currently opted out of notifications. 
Create contextual notifications opt in triggered by user's action on View Item page.
A/B testing the user flow to determine if the contextual opt in increases the user's opt-in levels. 
Target major user actions within the app: Watch, Buy it now and Place bid. 
Target Offer and Add to cart user actions. 
Provide in-app custom messages or screens to highlight the value of notifications before user make a decision followed by user's interaction with focused CTAs. Create opt-in user flows for Watch, Buy it now and Place bid. 
Leverage tooltips, toasts, and the contextual overflow menu from design resources to maintain design consistency and ensure users can turn on/off the notifications easily in the future.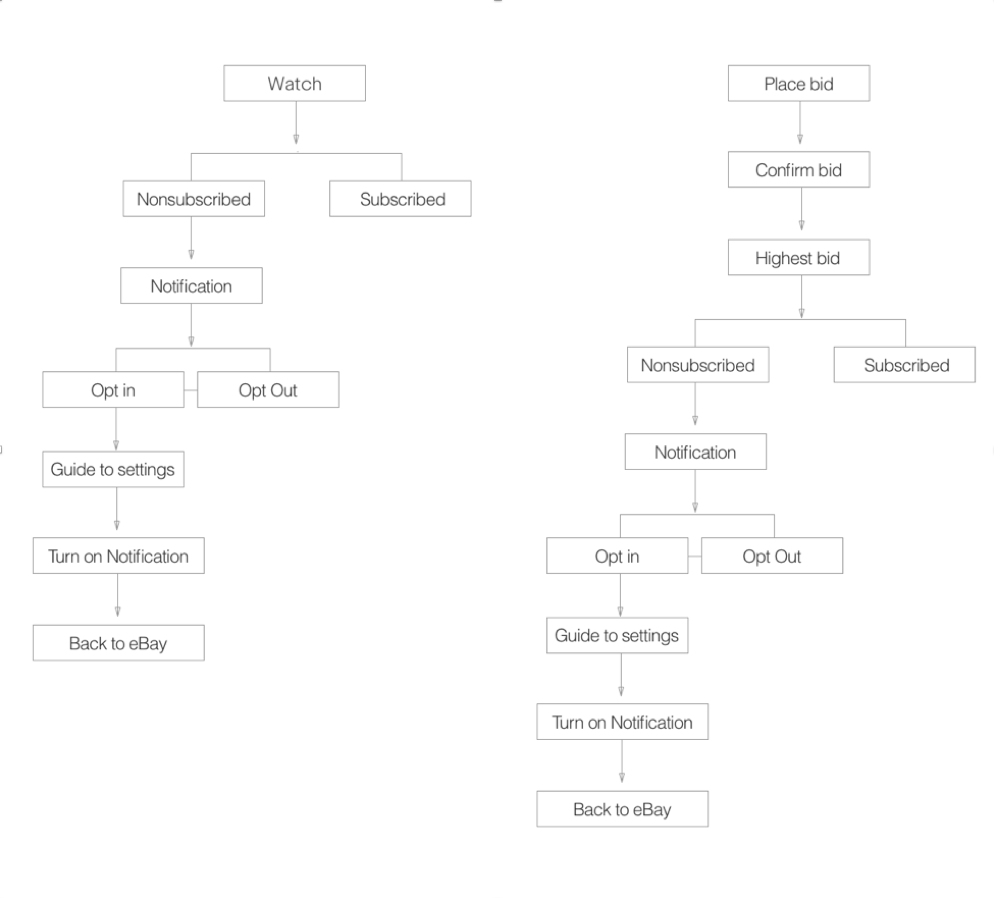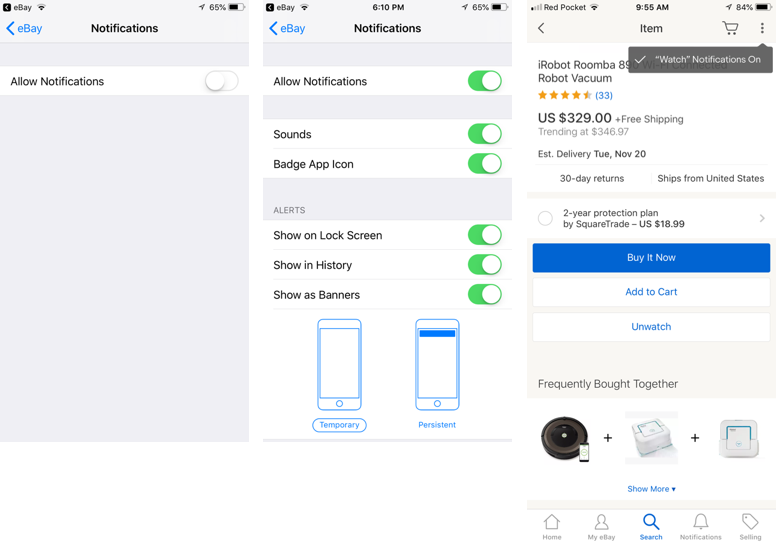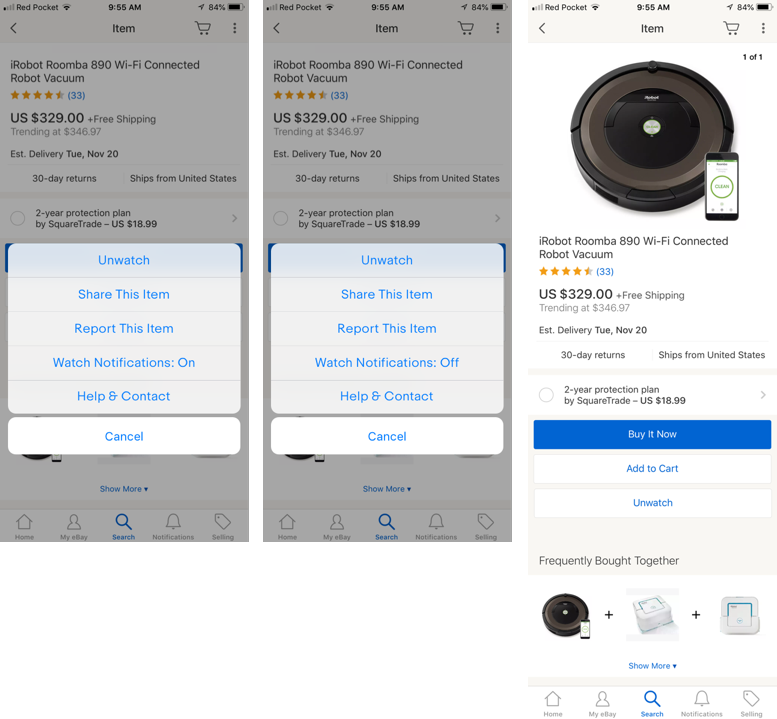 Click on button "Watch" to start, and continue interaction with the blue highlighted area.